Cannabis Business News LIVE- Elon Musk Drops a Weed Bomb, Bruce Linton Leaves Vireo, High Times Tries a New Deal, and more!
June 13, 2020
In this week's Weed Talk News, Jimmy Young of Pro Cannabis Media, Deb Borchardt of Green Market Report, Solomon Israel of MJ BIZ Daily, Phil Adams of Vote Pro Pot, and Curt Dalton of Cannabis.net break down this weeks cannabis news events.
Bruce Linton got fired again, this time from Vireo Health, as he and the company agree to part ways after helping them raise over $7 million in the public markets, including putting in $1 million of his own money.
High Times has a brand-new bag, this time trying to license their brand and name to a dispensary with locations in California and Michigan. Adam Levin, chairman of High Times, was able to extra a pound of flesh and got over a $10 million cash payment and future royalties from these cannabis dispensaries. Will the deal go through and not have a problem or major adjustment, probably not if history is any guide as their recent Harvest Health deal has been drastically scaled down from their original press release.
In what many consider a pump-and-dump press release scheme to try and drive investors to buy shares in their Reg A offering, High Times is very familiar with monthly press release announcements with grand deal announced, only to see those deals fall apart in the following months. Will this time be different, probably not, but time will tell if High Times can actually get converted to a dispensary owner and start selling High Times branded cannabis.
Deb Borchardt of the Green Market report covers the Hexo earnings report as well as what is new this week with publicly traded companies in the cannabis space. Solomon Israel of MJ BIZ Daily covers north of the border for us telling us what is new in Canadian cannabis news. Phil Adams of Vote Pro Pot covers the latest in Washington, DC and then we wrap up with Steve DeAngelo of the Last Prisoner Project. Get ready for your 15 minutes cannabis business news report, click the YouTube link below.
WATCH MORE EPISODES BELOW…
WEED TALK NEWS LIVE WITH BLACK LIVES MATTER AND PROTESTS
OR..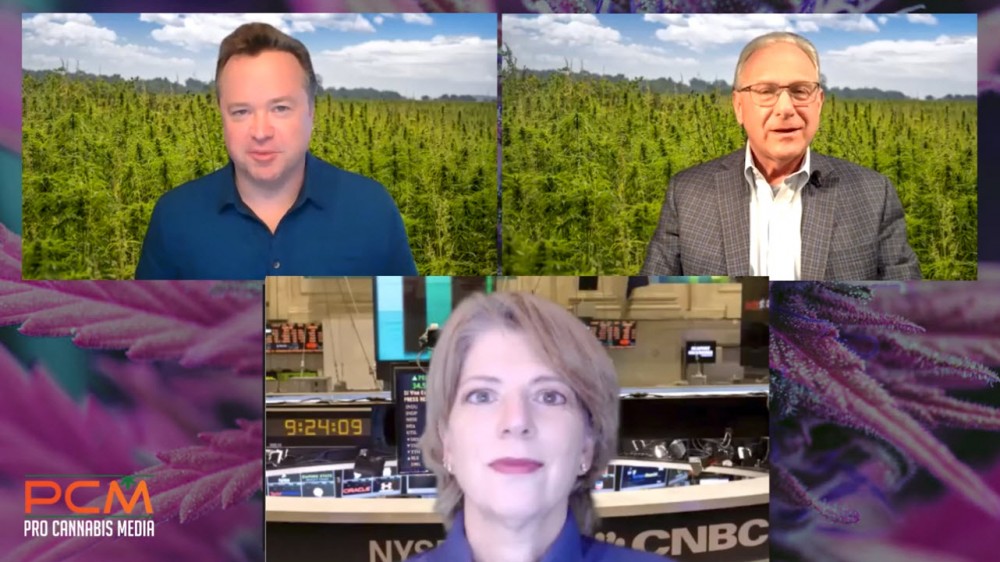 CANNABIS BUSINESS NEWS WITH DEBRAH BORDCHARDT!