Who is Paying for All These Asinine Cannabis Studies? You Are!
June 12, 2020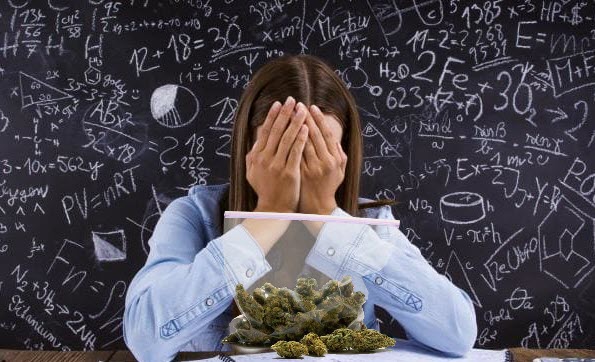 With everything going on in the world, you'd think that the scientific community would at least have some rational protocols in place – but then you see studies like this entitled; "Unprotected Sex as a Function of Alcohol and Marijuana Use Among Adolescent Detainees".
Want to know who paid for this study?
YOU DID!
Yes, this study was funded by a government grant and when you see what it's all about – well, I'm sure you'll be as pissed off as millions of other taxpayers funding this ridiculous bullshit.
What's the study about?
According to the Official Study's purpose, "To examine the relationship between the use of two substances (alcohol and marijuana) and the occurrence of unprotected sexual intercourse among adolescent detainees."
Yes – basically your hard-earned dollars are being spent on "examining the relationship between alcohol and cannabis" and "the frequency teens fuck each other without condoms" Or "Risky sex" as the researchers refer to it.
Now of course – perhaps weed makes you hornier or alcohol makes you act without considering the consequences – but this is by far not a study of significant importance. This study doesn't even scratch the surface of "important" and seems to be more like a mock-study aimed at showing us just how irresponsible the government is with our money.
In fact – with everything going on in the US right now, it's studies of this nature that makes one think, "Perhaps we should Audit the government?"
And the answer to that question is an emphatic – YES!
Nonetheless, this study was paid for by you and the researchers concluded that "Smoking weed did have an association with "risky sex". Kids who boned while high without a condom tended to repeat the behavior later on – and got laid more apparently.
Wait – does this mean that smoking weed can get you laid at a higher interval or is this specifically referring to "risky sex" ***Reginald jested sarcastically***
How did they determine this?
Obviously, this study was conducted with the highly reliable method of surveys. These surveys were administered to kids who were sent to youth detention centers.
Here's a snippet from their abstract;
Participants were asked about their use of alcohol, marijuana, and condoms. In addition to comparing levels of alcohol and marijuana use, the study examined relationships among the following variables: (a) the number of days that each substance was used and the number of unprotected episodes of sexual intercourse in the 30 days preceding admission to a youth detention center; (b) the number of times that each substance was used before or during sexual intercourse and the number of unprotected episodes in the same time period; (c) the use of each substance and unprotected intercourse at the last sexual episode; and (d) intentions to use each substance in the context of sex and to have unprotected intercourse in the future. Relationships among these variables were assessed in four regression models, each of which included participants' demographic characteristics, AIDS knowledge, attitudes toward condoms, and future orientation as covariates. – SOURCE
As you can see – the methods described here are not producing any significant and actionable data. It's a non-study to discover whether "delinquent teens" who drink and smoke also engage in sex without condoms. Turns out that they do!
But anyone who actually had a life growing up could have told you the same. It's not difficult to think that "teens are shitty decision-makers" and "often tend to do dumb shit".
Just think about your own life for a second. Can you think of one thing you did as a teen that was absolutely idiotic? Odds are it's a resounding – YES!
Why for the love of Ganja did we pay for this?
The date this study was published was back in 2000 – meaning that we could chalk this up to Reefer Madness and the government wanting to propagate misinformation – however, in 2018 a similar study was published echoing the same line of reasoning.
Once again – "troubled teens like to have sex who smoke weed and drink" is not a scientific premise that warrants taxpayer money. Of course – we do want to invest money into creating more accurate data when it comes to cannabis consumption – but is this the type of studies that will make a difference?
Wouldn't this money be better spent in cancer research, PTSD research, or virtually anything other than studying horny teenagers in youth detention centers? Is this merely the status quo becoming less creative in creating their anti-cannabis rhetoric or have researchers become so lazy that they will grab for any low-hanging fruit thrown in their general direction?
Either way – I don't think that We the People need to be stuck with the bill. Do we need to have some greater accountability concerning where our money goes to wouldn't you agree?
FAKE MARIJUANA STUDIES AND QUESTIONS, READ THESE…
HOW TO SPOT FAKE NEWS CANNABIS STUDIES, READ THIS!
OR..
REEFER MADNESS STUDIES ARE FULL OF CRAP, READ THIS!