Weed Talk NEWS – Is Kamala Harris Good or Bad for Weed? The Marijuana Industry Debates
August 16, 2020
Weed Talk NEWS looks at Kamala Harris, Executive Pay, and Weed Stocks Rising
This week's episode of Weed Talk NEW features Jimmy Young of Pro Cannabis Media, Curt Dalton of Cannabis.net, Deb Borchardt of the Green Market Report, Solomon Israel of MJ BIZ Daily, and Phil Adams of Vote Pro Pot Podcast giving you this week's breakdown of cannabis industry news.
Is Kamala Harris a good pick or bad VP pick if you want to see marijuana legalized at the Federal level? Steve DeAngelo says it is a terrible combo for weed, yet NORML says it is a great pick. Do we look at her long history as a prosecutor and her tough stance on drugs over the years, or her more recent affinity for marijuana by co-sponsoring Corey Booker's marijuana legalization bill? Those are questions the cannabis industry may be talking about all month as we lead into the beginning of Fall.
We also talk to Deb Borchardt who covers the Wall Street minute on weed, as well as Solomon Israel who covers the Canadian marijuana business scene. Phil Adams talks all things DC, including his take on Kamala Harris as a pro or anti-pot VP candidate.
Weed Talk NEWS is a weekly production of Pro Cannabis Media and to see other shows and interview from Pro Cannabis Media, just click on the links below the video. Not only is there a weekly news show but also in-depth interviews with industry leaders such as Bruce Linton, Chris Walsh, and Joe Lusardi! Click the YouTube video below to watch this week's show!
WATCH OTHER EPISODES BELOW…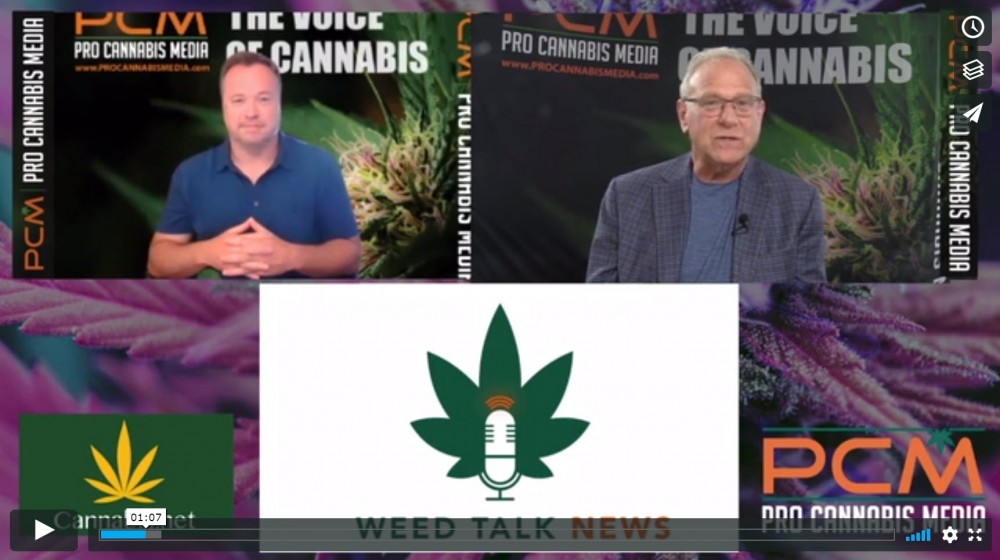 WEED TALK NEWS- WOULD YOU VAPE A CONFISCATED CARTRIDGE?
OR..
TOMMY CHONG TALKS HIS NEW DISPENSARIES, TRUMP, AND RELIGION!