Top Cannabis Strains for Getting to Sleep
September 8, 2020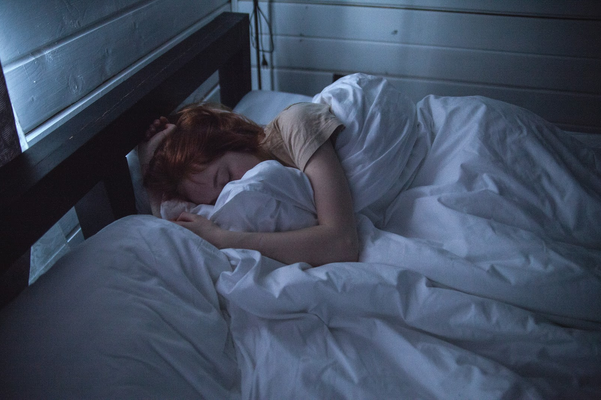 Image from Pexel
One of the most common medicinal uses for cannabis is sleep. Even if it's not medicinal cannabis can help with excessive or super active dreaming, insomnia and generally tossing and turning for hours on end. Usually, sleepy strains will be Indica's, the type of cannabis phenotype that is good for relaxation, lessening anxiety and generally feeling lovely. However, the last thing one would want to do at bedtime is accidentally smoke a psychoactive Sativa. There are thousands of wonderful night time strains, these are just a few of the best and brightest.
No one really knows where MK Ultra came from, but we do know that it is amazing for sleep time. The THC level is a whopping 21% combined with a hint of CBD to round out the effect. This little lady is even a multi-award winner taking home 1st place in the 2003 High Times Cannabis Cup as well as 2nd in the same competition the following year. She is extremely aromatic as well as sweet and earthy flavours that will lull anyone into a state of full relaxation. The high THC level takes those who need a little extra the rest of the way, it may be a good idea to smoke this in bed as to be ready for the immediate and soporific effect.
This strain is known all over the world for its blanket-like relaxation effect. It wraps around the body like a cosy warm duvet and lulls the user gently to sleep. One of the most effective insomnia fighters on the market, Tahoe OG Kush is definitely THC dominant but not psychoactive. As this strain is a muscle relaxant it is also ideal for anyone that suffers from muscle pain that prevents sleep. Also for those who have a specific muscular injury, less rolling around in the night means less chance of waking up in agony.
If a strain is high in CBD it is usually guaranteed to be a good medicinal strain. The lower the psychoactive effects and the higher the physical effects of a strain the better it is for bedtime, as a rule. This strain is key for those who suffer from night anxiety, lying awake listening to their brain chattering away for hours about embarrassing school moments or whether or not the car is locked. The anti-anxiety aspect of this strain mixed with the physical relaxation to create a perfect bundle of cuddle warm snooziness, blocking out the stresses of modern life.
Blue Cheese was created in the 1980s by combining Skunk #1 and Blueberry. This strain is a combination of Indica and Sativa, 80% the former and 20% the latter. It is extremely easy to grow from seed as it is naturally resistant to a lot of the issues growers usually face. Most importantly it is highly relaxing and soporific. This strain is often used for patients who are suffering from anxiety, nausea, muscle pain/spasms, and stress. This is another fantastic one for those who suffer from nightmares or simply being too stressed and anxious to get to sleep.
No list of great strains is complete without Northern Lights, a legend in the cannabis world. It is extremely famous for its potency but also for its fantastic snooze-inducing properties. Though the THC level of this strain is only 18%, the effect cannot be argued with. Within moments of consuming the strain, the body relaxes and everything just sort of floats away. For anyone who just needs a break from everything and a really deep nights sleep, this is the strain.
Another classic strain, White Widow has been around for decades. She is best known for her incredible levels of THC. This is the kind of strain that can just knock insomniacs out cold for a completely dreamless sleep. The initial feeling is one of joy and positivity, quickly followed by deep and heavy sleepiness that will send anyone straight to bed. Due to the upper aspect of this strain is it often used to treat anxiety and depression, which can be ideal for those who suffer from full insomnia. It has a pleasantly spicy taste and an aromatic incense-like smell that adds to the feeling of full relaxation.
Cannatonic is a fabulous medicinal strain considered to be one of the best in her field. The level of THC is a little lower and the CBD production is impressive. This is certainly the best strain for immediate sleep or for those who are made anxious by the psychoactive effects of THC. Since Cannatonic doesn't provide the same high as other strains it will just impose a feeling of natural tiredness. This is also often used as a painkiller, ideal for those who struggle sleeping due to chronic pain issues. Cannatonic is also very popular amongst those suffering from mental health issues such as anxiety, depression and PTSD. With a minimum psychoactive effect is can be wonderful for silencing trauma-related night terrors.
It's probably not too difficult to imagine what this strain is famous for. Many people who struggle with sleep need more than just a little relaxation. If someone suffers from insomnia they often cannot sleep no matter what. This strain provides the sort of effect to an insomniac that a mallet does to a cartoon character. Users are likely to experience several small birds flying around their head before basically just blinking out of existence. In all seriousness, this sweet and fruity strain is the answer for all of those who simply cannot sleep, even if they have tried not to use screens for an hour before bed.
Of course, sleep is an extremely difficult topic, but for those of us who struggle to drift off at night, there are options. Many find a small smoke or a vape significantly more soothing than synthetic alternatives. Unfortunately, yoga and a warm bath don't always do the trick, sometimes we need a little bit of help from mother nature.
The Vault Cannabis Seed Store
Why not head on over to The Vault Cannabis Seeds Store and pick up some cannabis seeds now, whilst taking advantage of the discount codes VAULT15 for 15% of your order total and don't forget to check out our discount cannabis seeds page for all the latest offers, promos and competitions!

Make sure you never miss another Vault promo and sign up for our newsletter at https://www.cannabis-seeds-store.co.uk/the-vault-newsletter
Remember: It is illegal to germinate cannabis seeds in many countries including the UK. It is our duty to inform you of this fact and to urge you to obey all of your local laws to the letter. The Vault only ever sells or sends out seeds for souvenir, collection or novelty purposes.