They Can Smell You Coming – What is an Ooze Smell-Proof Travel Bag for Weed?
June 30, 2020
Sparking up a joint in a legal state is about as nonchalant as lighting a cigarette nowadays. For those residing in a region that doesn't allow any type of cannabis use, however, just walking around with a few nugs in your pocket can be nerve-wracking.
It's second nature to indulge without fear of prosecution for those used to the lax regulations of a legal state. When traveling to a non-legal state, or living around people who aren't a big fan of the habit, there's no harm in taking extra precautions to protect yourself and keep your bud undetected.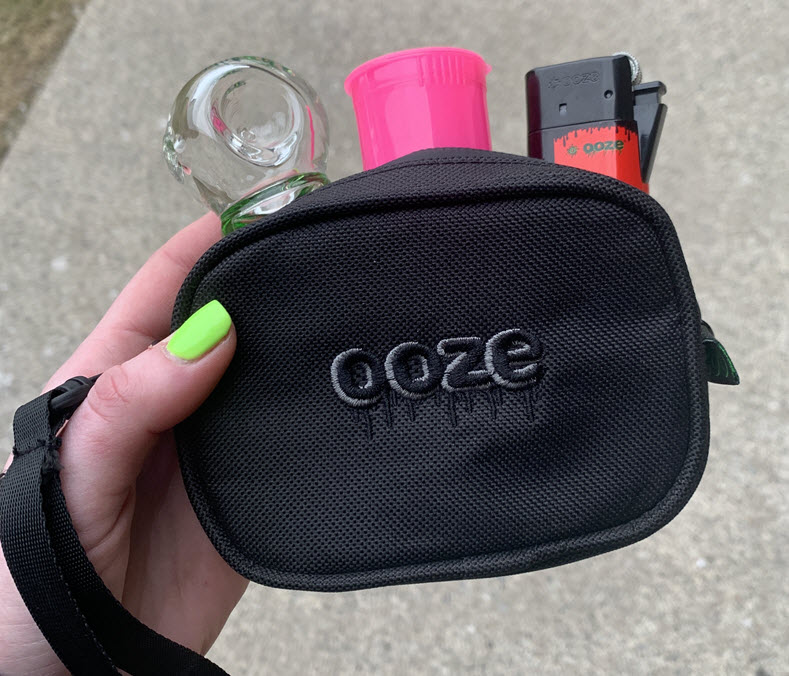 Invest in a smell-proof bag
One of the easiest ways to add another layer of protection to your stash is to invest in a bag with a full carbon lining. The smell of cannabis, while delicious and intoxicating to some, will certainly give you away when an unapproving family member or police officer catches a whiff.
You may walk past someone reeking of weed and think "man, I wish I had some of what they're smoking," but a cop will most likely have a very different response. Now imagine that person had their stash secured in a smell-proof bag. You would've walked right past them without another thought.
Important features to look for
Plenty of brands out there have released their own versions of smell-proof bags, but so many are brightly colored, with well-known cannabis brand names plastered across the front. These don't exactly fly under the radar. The Ooze Traveler Bag series consists of 5 styles of bags, from large to tiny, and all feature the same totally blacked-out design.
What other features should you be looking for? Some sort of locking mechanism is crucial. Whether you have a turkey bag of cannabis stashed away, or are just carrying around your laptop, security should be top of mind. Both Traveler backpack styles and the Travel Pouch are equipped with a 3-digit lock to keep your main compartments inaccessible to strangers.
You know you can never have too many tools and accessories to assist your sesh, and it's imperative to have a pocket or slot for each one to call home. The Traveler Bags are all expertly arranged with plenty of storage options for each piece, lighter, battery, and pop top. There's nothing worse than getting to your destination, reaching into your bag, and finding that your piece broke somewhere along the journey. Keep it all tied down and protected!
Travel anywhere with a Traveler
Ooze has a Traveler Bag that fits the needs of every stoner. The Modern and Classic backpacks that are great for traveling across the country, heading to a lecture, or lugging along to a festival. A solid, well-manufactured backpack can greatly improve your overall traveling experience, so just imagine the peace of mind a backpack with a carbon lining can bring!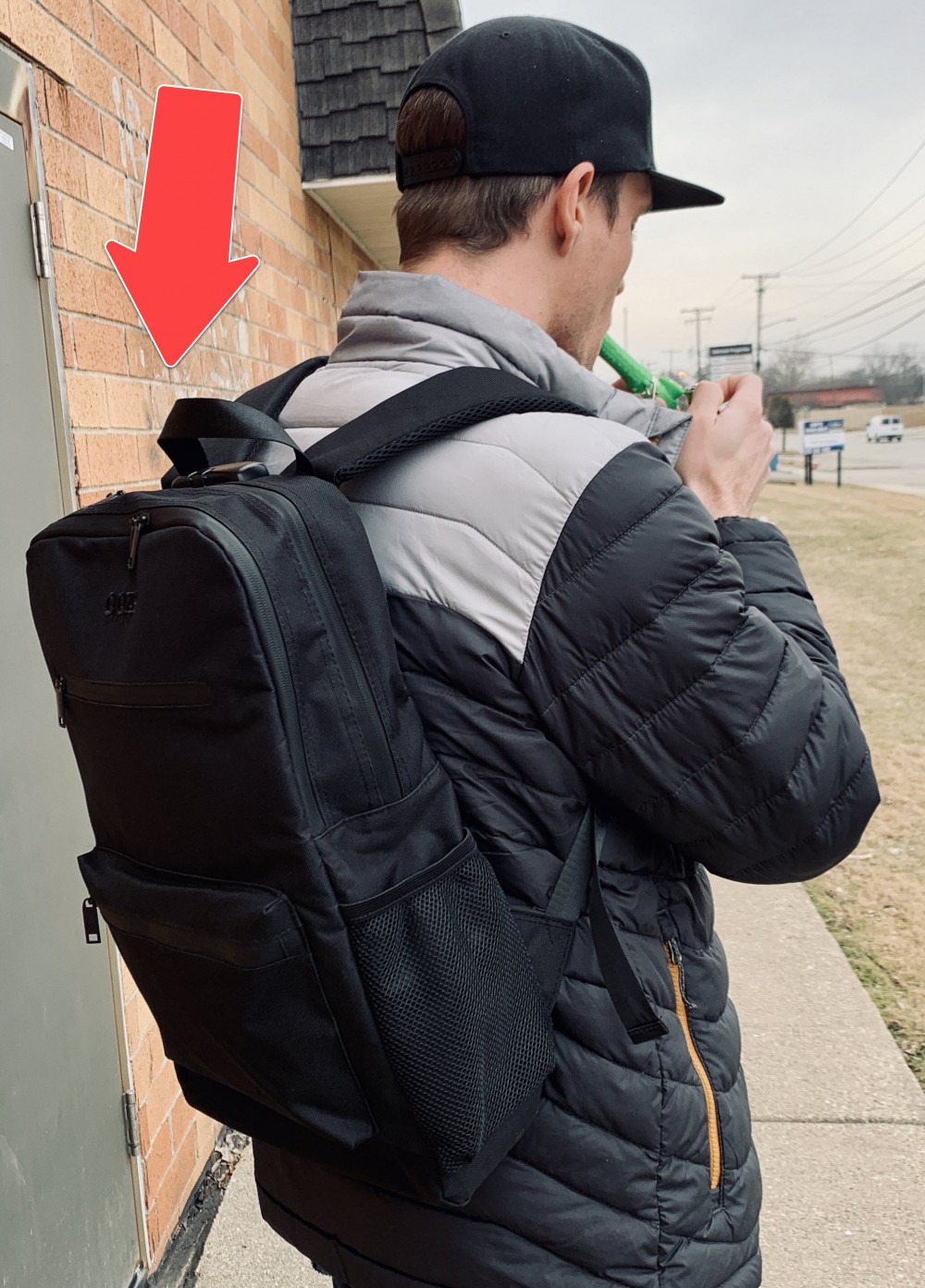 The Crossbody bag is the perfect size for a daily carry. Sling it over your shoulder, and the bag sits within hands reach at all times. It even includes two secret slots that are the perfect size for those vape pens that are constantly getting lost in your bag.
Already have your go-to carry-on bag or suitcase? Grab a Travel Pouch or Wristlet to stash those extra stinky nugs before you head out. Pack your goodies away and toss them right into your bigger bag. They'll arrive at your destination undetected, and then you have a bonus carry case for the trip. No need to haul your entire backpack around all day!
Travel safe, travel smart
Whether you're traveling across the country or just walking to the park down the block, investing in a smell-proof bag is always a bright idea. Protect yourself from law enforcement harassment, and protect your precious stash from sticky-fingered fiends looking to score a free eighth.
Ooze Traveler Bags go above and beyond with an ultra discreet design, high quality carbon filters, and secure locks to make sure your belongings stay yours.
Check out how you can lock up your stash as well with the bag!
Go look at the Ooze bags, click here!