The Ultimate Cannabis Cooking Channel on an App – CannaCook is LIVE
November 2, 2020
Cannabis.net sat down with Chris Miles, the founder of the new cannabis cooking channel and app, CannaCook. What prompted the creation of CannaCook, and what kind of tasty treats can you find and make while on the CannaCook website and app, let's find out!
1. When did you first get into cannabis?
Chelsie And I got into cannabis about 2 years ago when it became medicinal in Arkansas. Although we used it as kids in College, we did not think of it as medicine then. I was recovering from alcohol and drugs and Chelsie was nervous about me using it medicinally. However, after seeing I was able to get off several psychotropic medications, she decided to give medicinal cannabis a try for herself. The next thing you know we were getting friends and family members involved.
2. What made you want to start a cannabis business?
The medical program is so new in Arkansas that we wanted to start off right here in our own state and show people how healthy it is to use their medicine in their food. Also it's quite expensive to cook with medical cannabis in states like Arkansas, we wanted to do show people how exactly to cook their medicine without the fear of burning or destroying it. Also my wife is my best friend, we really wanted to start a company together. We decided in 2020 to go after our dreams and establish CannaCook Inc.
3. What were some of the early challenges in developing a cannabis idea?
Even though we do not sell any cannabis products directly or even CBD products, we find it extremely difficult to work with banks and other establishments who aren't cannabis related. It's also very expensive to make the upgrades we have made for CannaCook, but we know that it will all work out. We're happy to announce an upgraded 4k camera for our recording of season 2, we've moved into a house with a chef's kitchen also for filming… So initially just overcoming the expenditures at first was really difficult.
4. Why go with the cooking side of marijuana, do you think that will be big business someday?
There are a lot of people out there who are unable to smoke their medicine with such ailments as COPD. Ingesting cannabis allows your body to absorb much more of the nutrients as well as cannabinoids. Although it may not be the best for immediate break-through pain, eating your medicine is a truly effective way to handle many ailments.
We think that someday it will not be uncommon to find Infused Coffee Shops and Infused Restaurants all over the united states, especially once it goes recreational. Our vision is to ensure that we are involved in this nationwide victory for the people. We both honestly believe that many ailments ranging from diabetes to mental illness is cannabinoid deficiencies thanks to a lot of new research currently available out there.
5. What was it like developing a cannabis app? Did you get pushback from Apple or Google?
Google was no problem except it took them a long time to approve, apparently due to the current circumstances of things. Now, trying to get through Apple, that was another story. You could tell immediately they were not happy we were a marijuana app. We got rejected 8 times! They would not just provide us one single list at the beginning either of what we need fixed. In fact, one time they denied us and asked us "Do we sell marijuana on the App?". Obviously, we laughed, and both agreed they must have not even looked at it that time. But after many tries, they finally approved us!
6. What are the growth plans, are you currently raising money, or do you have investors?
No, we are currently funding everything ourselves. Our plans for the future includes many expansions on the app and website, tangible cook-books, tangible terpene devices we are working on with another company we are invested in, and even perhaps actual edible products once the prohibition is over with.
7. What is your goal with the app?
Our goal is to provide patients with free resources that they can access easily from the palm of their hand. We will continue to add and improve features as well with the app, including adding forums, recipe share programs, and many other useful tools down the road.
8. What would you tell someone just starting out today if they wanted to get in the cannabis tech industry?
Always check your motives… if your motives are to get in this industry for money, you are in it for the wrong reasons. If you are in this to truly help people, then this industry has plenty of room for you!
9. How can people reach you, email, social media?
People can reach us via our website, www.CannaCook.com, through our App, Facebook, Twitter as well as email us at Chelsie@CannaCook.com & Chris@CannaCook.com
10. How can we download the app, what are the links?
You can get the Apps on both Android and Apple platforms. Here are the links below.
Android: https://play.google.com/store/apps/details?id=com.app.cannacookinc
Apple: https://apps.apple.com/us/app/cannacook-recipes/id1537241859
COOKING WITH MARIJUANA, READ MORE…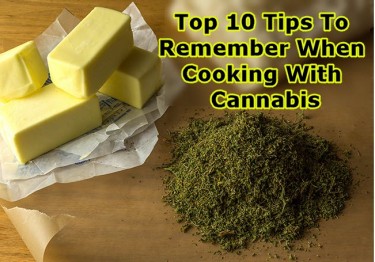 COOKING WITH CANNABIS TIPS AND TRICKS, READ THIS!
OR..
CANNABIS COOKBOOKS AND RECIPES, GET THE BOOK HERE!