Mike Tyson's Weed-Infused 3D Printed Cups Just Need Water to Get You High
July 23, 2020
Mike Tyson was a heavy weight in the ring – a champion – and now it seems that he is a heavy weight in the cannabis industry. "The Ranch Companies" founded by Mike Tyson – is the corporate entity behind "Tyson Ranch" – his cannabis resort. Recently, his company acquired the exclusive licensing rights to print cannabis products in the form of "activated cups".
Tyson's new partner – Smart Cups – created the first ever-3D printed beverage that can be activated with water, saliva or whatever you can think of.
Smart Cups currently only makes Energy Drinks – however, with the acquisition from Tyson – their intellectual property will be used to print out dose-specific cannabis beverages.
DOSE SPECIFIC CANNABIS DRINKS – THE HOLY GRAIL OF CANNABIS PRODUCTS!
One thing that cannabis companies have been trying to perfect is a "dose-consistent beverage". While smoking cannabis is the most popular way of consuming cannabis – many people don't like to inhale their drugs.
In fact – the vast majority of folks prefer drinking their drugs. Therefore – the company that manages to make a dose specific cannabis beverage that has a universal effect on consumers – they stand to become billionaires very quickly.
Tyson and the folks at "The Ranch Companies" know this and it is precisely why they bought into this technology. The Smart Cup promises the ability to create dose-specific cannabis drinks that require only water to become "activated".
In order to achieve this, the company uses micro-encapsulation printing technology to infuse its plant-based products into the substrate, which is then embedded in a bioplastic cup.
"In this specific application, we use water soluble cannabinoids and are able to precisely print them on virtually any surface," explained Chris Kanik, founder and CEO of Smart Cups. "The printed actives and flavors are released when they come in contact with a liquid (i.e. water, soda, or saliva)." – SOURCE
If this is achieved by Tyson – the game of cannabis products will change forever.
SmartCups beyond beverages
Another application for this technology relates to the medical side of cannabis. Many patients cannot smoke cannabis meaning they are limited to oils or edibles. Smart Cups can create a dose specific combination of particular terpenes, cannabinoids and in a variety of ratios.
By using isolates – you can literally create your own specific doses based on how it makes you feel. Obviously, not "you", but you know what I mean.
Smart Cups could be a dawn of a new wave of cannabis-infused products since it now acts as a new delivery system. In fact – it can go far beyond just cannabis. Can you imagine what other types of medicines could be dispensed with this technology.
Additionally – the carbon footprint, the cost of transportation and ease of production makes it a product that will most assuredly be transformed and integrated into other product categories.
CBD will be the first focus
Due to the irregularities within the cannabis market on a federal level – The Ranch Companies are waiting to see what the rules are on CBD. Once there is a clear established framework – they plan on creating a national brand with CBD infused cups.
This makes sense since THC is far more demonized and while states like Colorado or Washington would certainly be open to those kinds of products – states like Alabama and Arkansas might not be. Thus – from an economic point of view, going after CBD first is the best move.
However – the consumer looking to get high on a Smart Cup will probably have to wait until federal legalization takes hold and the rules on THC content has been established. It's either that or try to figure out how the folks at Smart Cups did it and print your own.
It should be noted that the creator of Smart Cups did mention he "blew up his kitchen in the process" – which seems like a good thing to point out if anyone at home is thinking of replicating this technology.
The Future of Cannabis Products
A few years ago –this type of technology was not even fathomable within the psyche of the masses – yet today we're talking about infused-cups that can get you high. This story only shows us that to predict what the future will hold is folly.
Nonetheless – I can surmise that this technology isn't going to go anywhere except up. We have to give props to Mike Tyson and his company for spotting this tech and snatching it up before anyone else could.
What is to come next is anyone's guess – I believe we first have to survive 2020. But hey – at least there was some good news you read today. A cup that can be infused with cannabinoids. Now that is something special – isn't it?
CANNABIS 3D PRINTING? READ MORE….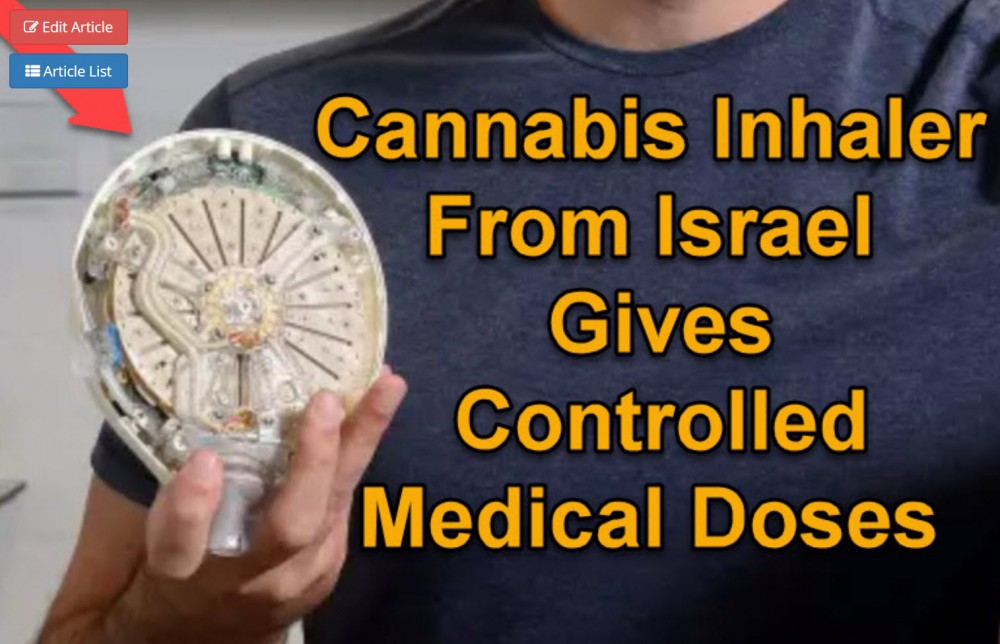 3D PRINTED CANNABIS INHALER FROM ISRAEL HITS THE MARKET!
OR..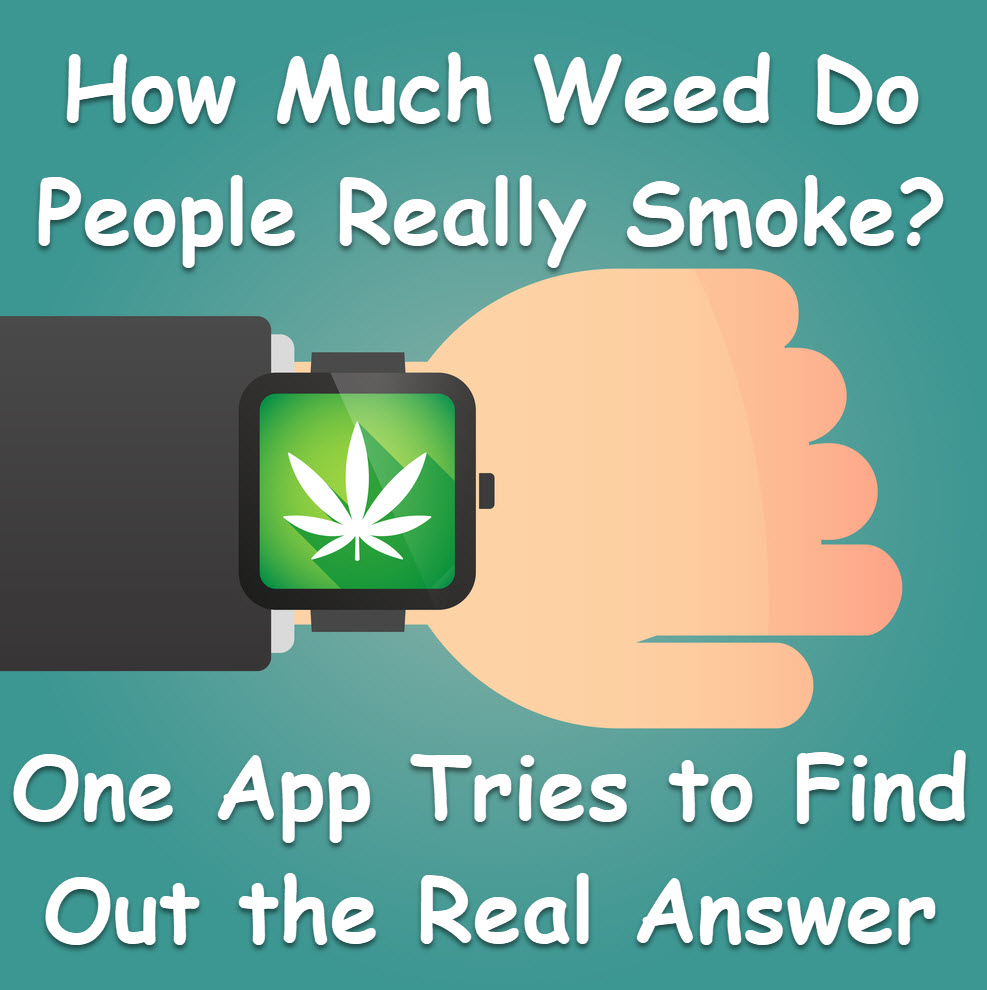 ONE APP TRYS TO FIGURE OUT HOW MUCH WEED YOU SMOKE?