Is Cannabis Bad for Your Heart or was That Just a Clickbait Headline?
August 30, 2020
Is cannabis bad for the heart? Let's take a closer look!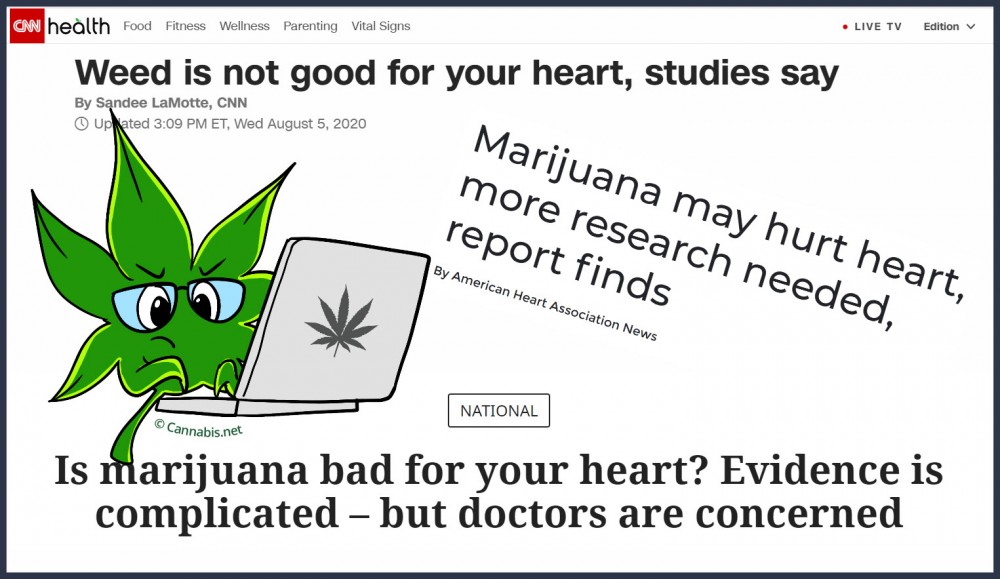 Most people I know don't have forty Google-Alerts set up for any type of cannabis news and so, I imagine there are many of you who haven't been tuned into the idea that cannabis may be bad for the heart.
Of course – for those who have been smoking weed sufficiently long, these public health scares about the dangers of marijuana is nothing new. In fact – over the years I have gone through the effort to debunk many of these studies or at the very least – show the information in an unbiased light.
You see – I'm NOT opposed to finding out that cannabis may have some bad side effects. For me, the more we know about it the better we can use it. If we know that consuming it in a particular manner increases risks for a particular demographic – THEY SHOULD KNOW ABOUT IT!
I know many activists that act similar to prohibitionists in that they manipulate the data to suit their narrative. However – more than a cannabis activist I am a seeker of truth, and that includes truths I might not particularly like.
Having said that – the recent statement by the American Heart Association [AHA] seemed to suggest that smoking cannabis – particularly THC – was bad for the heart.
Here's an official statement;
Cannabis, or marijuana, has potential therapeutic and medicinal properties related to multiple compounds, particularly Δ-9-tetrahydrocannabinol and cannabidiol. Over the past 25 years, attitudes toward cannabis have evolved rapidly, with expanding legalization of medical and recreational use at the state level in the United States and recreational use nationally in Canada and Uruguay. As a result, the consumption of cannabis products is increasing considerably, particularly among youth. Our understanding of the safety and efficacy of cannabis has been limited by decades of worldwide illegality and continues to be limited in the United States by the ongoing classification of cannabis as a Schedule 1 controlled substance. These shifts in cannabis use require clinicians to understand conflicting laws, health implications, and therapeutic possibilities. Cannabis may have therapeutic benefits, but few are cardiovascular in nature. Conversely, many of the concerning health implications of cannabis include cardiovascular diseases, although they may be mediated by mechanisms of delivery. This statement critically reviews the use of medicinal and recreational cannabis from a clinical but also a policy and public health perspective by evaluating its safety and efficacy profile, particularly in relationship to cardiovascular health. – Source
As you can read from their statement – they have found 'some evidence' that THC may have negative impact on cardiovascular functionality – which in turn could be hazardous for people suffering from cardiovascular problems.
Now that's a lot of speculation in that statement. However, there is evidence that smoking weed alters heart rhythms and while it may not be a big problem for people with good cardiovascular health – it may not be the best for people who have bad-cardiovascular health.
And it is here where their caution is warranted.
The AMA isn't calling for cannabis to be made illegal – rather, they are pressuring the federal government to ease restrictions on research which impedes them from being able to say with certainty that cannabis has a bad effect on cardiovascular health – and if so, how detrimental it is. Is it permanent? Is it temporary? How severe is it?
Why does this matter?
As mentioned – I'm not one for pushing an agenda. I'm one for understanding what's going on. For example – if cannabis [particularly THC] places more stress on someone's heart – then I wouldn't recommend someone who just went through triple-bypass surgery to consume cannabis soon after. Perhaps CBD – which seemingly didn't have any issue with the cardiovascular system.
The reason we don't want to solely look for the good in cannabis, but also at times frame it via a critical lens – is because we make it safer. We allow it to serve humanity the best way it can.
If cannabis has somewhat of a negative effect on cardiovascular processes – even if it's temporary – it is important to know about it. I don't believe in a "safe drug" and think that anything can be detrimental under the right circumstances – cannabis and psychedelics being no different.
Hell – sugar in excess will kill you but we don't see people being hauled off to prison for eating too many doughnuts. What I'm coming at is that "safety" is not a reason to prohibit anything – and rather, knowing how dangerous something might be allows a user to take calculated risks.
For example – you find yourself in the Peruvian wilderness with an Amazonian tree frog that secretes 5-MeO-DMT. Of course you know that it's poisonous – but then again, Shamans have been tripping balls on it for millennia and know how to prepare it properly. Yes, there is risk – but it's calculated!
While cannabis is most certainly the safest natural drug on the planet – it doesn't mean that it is harmless to everyone. Some people can't eat nuts – that only means that nuts are harmful to them. And this is something that some cannabis activists need to learn – slight alterations in heart palpitations could be dangerous for some – and that is worth exploring.
MARIJUANA, GOOD OR BAD FOR YOUR HEART, READ MORE…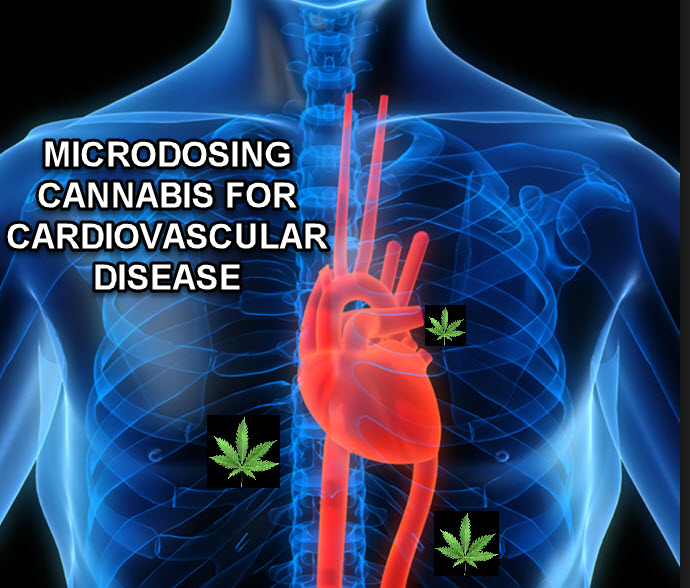 CANNABIS AND MICRODOSING FOR HEART HEALTH, READ THIS!
OR..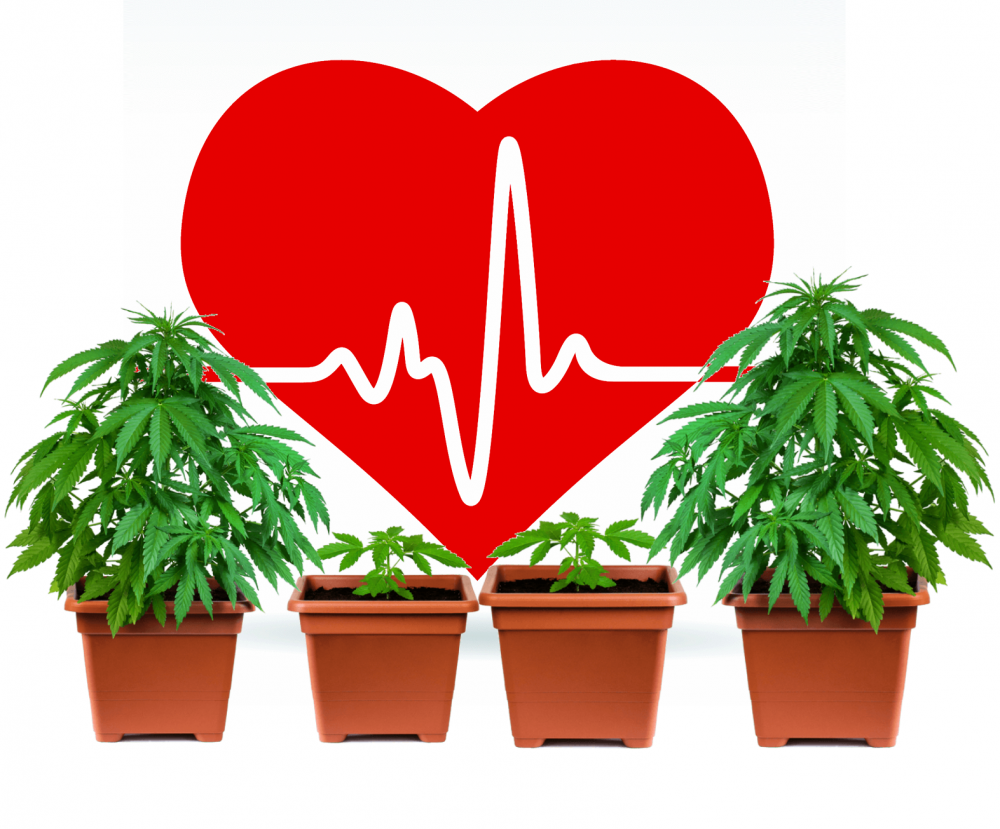 MARIJUANA HELPS CARDIOVASUCULAR HEALTH SAYS NEW STUDY!
OR..
7 FACTS FOR CANNABIS AND HEART ISSUES, WHAT IS REAL?