Government Study Released on Vape-Related Illnesses Shows Why Marijuana Regulation is Working
September 25, 2020
Remember way back to milder times – 2019 – where a bunch of people started dying suddenly from vaping related illnesses? Oh that's right, you probably forgot due to all the shitfuckery that's been going on of late. That's okay – I did too.
But it turns out, that the government – or at least some organizations within the government – kept on working on the problem and in February the CDC made an official statement concerning the data. That was the final update on EVALI cases.
A Grant was given to Ohio State by the American Heart Association in July of $5.5 million dollars to study this issue further.
The Study found that states such as Delaware, Utah, Illinois, Indiana, Iowa, Minnesota, North and South Dakota and Wisconsin – accounted for a high prevalence cluster. In other words, this is where most of the EVALI cases were happening.
To put it into perspective – these states had a prevalence of 25 – 114 per 100,0000 versus legal states with 1 per 100,000.
The vast majority of the cases were due to black market purchases.
"If e-cigarette or marijuana use per se drove this outbreak, areas with more engagement in those behaviors should show a higher EVALI prevalence," she says in a statement. "This study finds the opposite result. Alongside geographic clusters of high EVALI prevalence states, these findings are more consistent with locally available e-liquids or additives driving the EVALI outbreak than a widely used, nationally-available product." – Yale School of Public Health Assistant Professor Abigail Friedman
Where over-regulation kills
I know – it's conflicting. On one hand, the title reads "Here's another example why regulation works" and now I'm talking about how "over-regulation kills". That's because right kind of regulation works – not all regulation.
Some of the major issues plaguing the cannabis industry right now is over-regulation. It's the reason why minorities can't access the industry, it's also the reason why cannabis is so expensive and thus forcing people to continue to buy on the black market.
However – in states that legalized cannabis for recreational purposes – there is some regulation that works. Like all those for consumer protection. Those turned out to be wonderful and as a result these legal states saw 1 in 100,000 falling victim to smoking tainted black market vapes.
But these other states, the ones that had high prevalence of EVALI cases – they were trying to ban vapes and e-cigarettes all together. And just like an old donkey stubbornly hitting itself on the head – so policy makers turned to prohibition thinking it's going to be better.
When will people learn that when there's a demand for anything – banning it only makes the problems worse. If things are dangerous – study it, make it safer. But banning it altogether will only achieve one thing – black market production.
I don't know about you – but the cartels could give two shits about what they put into your products. Turns out that the spiked vape cartridges probably were Americans trying to increase their profit margins – but that's just what happens when you make shit illegal.
Some money-hungry dumbass with zero knowledge about the human respiratory sytem will think it's a good idea to mix vape cartridges in Vitamin E Acetate – you know, since it's so commonly available. Except – the dingus never thought about what happens when you heat it up, or what happens over prolonged exposure.
And since there was absolutely no regulatory oversight prior to marketing it to the masses – 68 people died probably with their lungs on fire.
But the policy makers thought that they were "keeping us safe"!
That's not true – because safety means accepting the risks and working within it to make it safer. It's like bungee jumping – by all reason there is no "safety" involved in jumping off a bridge with a rope attached to your legs.
But when you regulate it, and figure out what type of elasticity is required so the human doesn't snap like a twig under the force of gravity as they drop towards the ground in freefall – suddenly it becomes less dangerous.
This doesn't mean that the activity is void of danger – it simply means that measures are being taken to ensure that those who wish to engage with this type of behavior – has the safest possible experience.
Except, when it comes to things like cannabis – we don't follow the same rhetoric and because of this, the black market will continue to throw in whatever concoctions they wish – after they get the product sold, it's no longer their responsibility.
However – as easy as it is to blame these bad players for the carnage, we cannot remove the responsibility from the shoulders of the lawmakers either. Their lack of foresight and their "playbook approach" to politics have just as much fault in the death of the 68 as the illegal producers.
VAPING, COVID-19, AND WEED, READ MORE…
WHY DO LEGAL MARIJUANA STATES HAVE LESS VAPING ILLNESS?
OR…​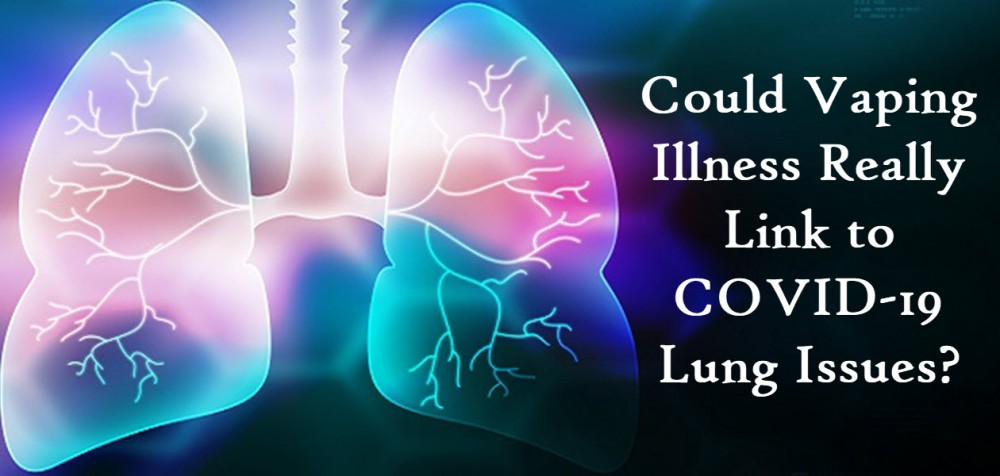 COULD THE VAPING CRISIS JUST HAVE BEEN EARLY COVID-19 CASES?