CBD And Yoga: 5 Ways To Enhance The Mind-Body Connection
August 13, 2020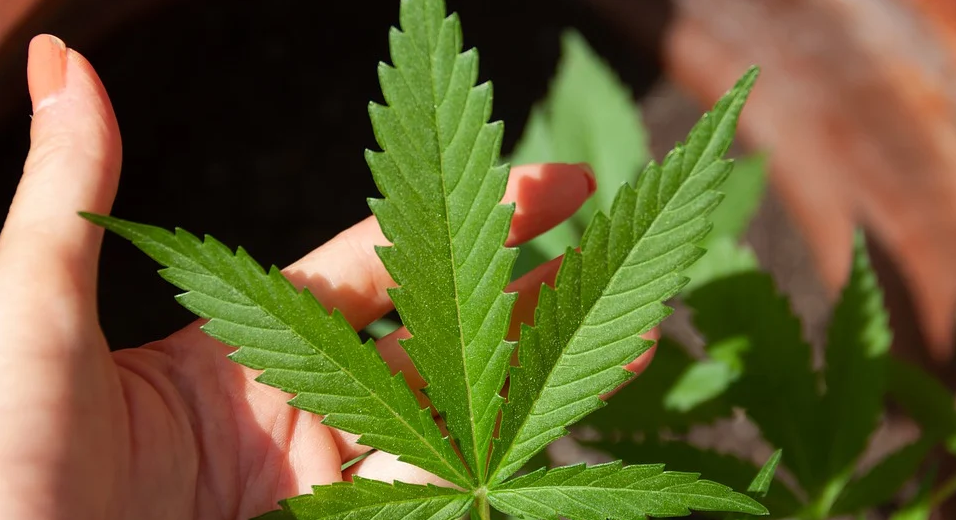 We live in such a fast-paced, ever-changing world that everyone is running behind on something or the other. From morning till night, it's work, food, sleep, and repeat. Stress and anxiety have become so common that it's a part of our daily lives. People are currently looking for natural methods to repair, heal, and destress themselves.
Yoga, originally from India, has been practiced for centuries for its numerous holistic benefits. It comprises of asanas and poses, which are beneficial in cultivating mindfulness and inner awareness. CBD is another such natural supplement that has similar benefits to Yoga. For ages, people have intertwined CBD and Yoga. They work together to help calm anxiety, relieve pain, enhance moods, and induce sleep. CBD and Yoga can deepen the mind-body connection and enhance each other's therapeutic properties.
In today's era, this duo has made a comeback. Let's have a look at the five ways CBD and Yoga can enhance the mind-body connection.
Stress Reduction
One of the many reasons why people practice Yoga is to find mindfulness. The regular practice of Yoga helps fight stress and anxiety. Mental health is essential for keeping a person calm and preventing problems like depression. Yoga helps us cope with panic situations when we are short of breath. When stress attacks our body, focusing on the breathing technique and taking our mind away from stress gives us a sigh of relief. There are specific Yoga poses like Sukhasana, Uttanasana, and Sasangasana that are great for relieving stress.
CBD is quite popular for its anti-anxiety benefits. It helps boost mental health by reducing stress. In fact, CBD is beneficial for anxiety-related disorders. It directly interacts with cell receptors like serotonin and dopamine, which increases the flow of these neurotransmitters throughout the body, leading to an exceptional sensation of calm and wellbeing. One can consume CBD in the form of CBD gummies before or after a yoga session.
Thereby combining CBD and Yoga can aid our nervous system in fighting stress to help us reach a relaxed state.
Enhanced Sleep Patterns
Just like food, sleep is necessary for the body to operate at its best. Inadequate sleep leads to a lack of focus, stress, poor gut health, and tiredness. One of the lesser-known pleasures of practicing Yoga is its positive effects on sleep. A study shows that Yoga can help in enhancing sleep in people who have insomnia. Regular Yoga sessions show considerable developments in the quality and quantity of sleep of an insomniac.
CBD, on the other hand, might also have sleep-enhancing properties. According to studies, Cannabidiol mitigates sleeplessness symptoms and induces sleep. Consuming CBD tincture that can help you sleep after a Yoga class helps in speeding up the muscle recovery process.Before buying , make sure to have a look at various CBD review sites. It would help you decide on which potency, strength and chemical properties you should decide when buying CBD tinctures.
CBD and Yoga work together in keeping one motivated and energized towards the daily routines.
Weight Management
Weight, whether towards the lower scale or upper scale, is a topic that is a worry for most people. Today's sedentary lifestyle is leading to a lot of obesity issues. Not just that, but due to obesity, various health problems arise like heart disease, osteoporosis, backaches, and muscle stiffness. The daily practice of Yoga is an excellent form of exercise for increasing strength and flexibility. Yet, Yoga, like any other kind of physical training, is not enough for maintaining a healthy weight. One must follow a proper diet (and nutrition) along with exercise.
CBD is a great supplement that can complement the Yoga practice for maintaining a healthy weight. According to PubMed Central (PMC), Cannabidiol communicates with the endocannabinoid system in the brain, which increases the metabolic rate. It can curb the appetite to control overeating. As per research, CBD edibles might support the browning of fat, which prevents obesity. For discounts on CBD edibles, make sure to check out various retailers before buying.
Hence, CBD and Yoga might together play a vital role in maintaining a healthy weight and building a good physique.
Reduced pain
When a person falls or goes through an illness, he or she suffers from pain, which is a natural way the body responds to any injury. Prolonged pain can affect the regular functioning of the human body. Yoga helps heal different types of pain, like migraines, arthritis, and other chronic pain conditions. A study conducted on 313 people suffering from chronic lower back pain provides evidence of how Yoga can offer pain relief. These people practiced Yoga for a week and showed a lot of improvement in their mobility and relief from pain. Similarly, another study proved that Yoga could significantly improve osteoporosis. Yoga can improve the bone mineral density of the spine and hips, which protects a person from any fracture.
However, practicing advanced Yoga postures can also cause muscle stiffness due to all the stretching and tension by different asanas. That is where CBD can come to the rescue. It can relieve pain and muscle soreness. According to studies, the anti-inflammatory agents in CBD can help treat pain. Applying CBD oil on areas affected with pain can help release ]muscle tension. CBD and Yoga both play an essential role in combating pain and improving body strength to avoid any injury.
Thus, together CBD and Yoga can help you stay away from pain or exercise-induced injuries.
Improved Focus
Doing yoga poses and asanas require a great deal of attention and concentration. It's elementary for the mind to get distracted and wander between workloads, home chores, and paying utility bills. Yoga is perfect for finding a balance between your body and mind. When a person is practicing Yoga, they keep their mind focused on a single thought. Meditation is one such form of Yoga that helps in uniting the breath in a physical state while relinquishing negative thoughts.
CBD and Yoga can help yogis get control over their thoughts. CBD has the power to enhance a person's concentration level. As per a report, it combines with the neurotransmitters like serotonin that plays a significant role in sharpening focus. Studies also revealed that cannabis alleviates alertness and sharpens the mind of an attention-deficit person.
Therefore, practice yoga to enjoy every moment and combine it with a dose of CBD to combat the everyday distractions of life to enhance your experience.
Conclusion
To sum it up, CBD and Yoga are a terrific combo to elevate mood, improve sleep, reduce stress, and alleviate pain in an individual. The ability of CBD and Yoga in enhancing focus, yet keeping one grounded, is a way of strengthening the mind-body connection.
Why not head on over to The Vault Cannabis Seeds Store and pick up some cannabis seeds now, whilst taking advantage of the discount codes VAULT15 for 15% of your order total and don't forget to check out our discount cannabis seeds page for all the latest offers, promos and competitions!

Make sure you never miss another Vault promo and sign up for our newsletter at https://www.cannabis-seeds-store.co.uk/the-vault-newsletter
Remember: It is illegal to germinate cannabis seeds in many countries including the UK. It is our duty to inform you of this fact and to urge you to obey all of your local laws to the letter. The Vault only ever sells or sends out seeds for souvenir, collection or novelty purposes.