Cannabis in Asia – The Marijuana Industry News from Asia
October 1, 2020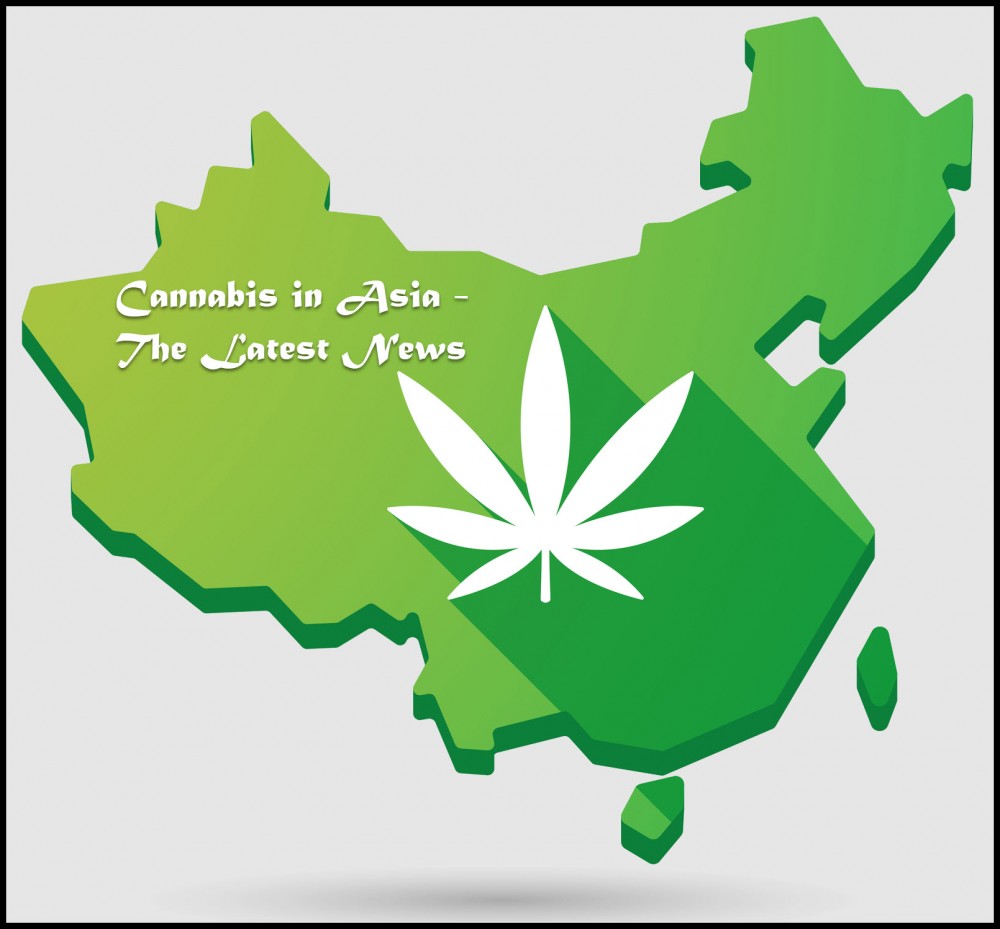 Cannabis has been illegal in Asia for the longest time. That doesn't mean that cannabis use doesn't exist: it does, in fact the black market in Asia has been thriving. But if you get caught, you could risk your life, since Asia is notorious for having the harshest drug laws in the world.
But things are changing, and now various countries in Asia are slowly warming up to legalization – somewhat. If Southeast Asian countries continue to embrace medicinal cannabis, the entire medical cannabis market could actually be worth as much as $312 million, predicts Cannabis Catalysts.
Hong Kong Opens First CBD Café
Hong Kong's infamous zero-tolerance policy towards drugs has clearly changed.
A CBD café has just opened in the Sheung Wan district of Hong Kong. It's the first of its kind in the country. The café, called Found, has been allowed to offer customers CBD-infused food and drink including coffee, juices, biscuits, and even beer.
Unlike THC, which gets you high, CBD is known for its relaxing properties and ability to dissipate stress. For this reason, many people prefer CBD, though it remains a shock that Hong Kong has relaxed its laws enough to permit CBD.
"Hong Kong is actually one of Asia's most progressive cannabinoid markets," explains Fiachra Mullen, a co-owner of cannabinoid supplier Altum International, which also operates the café. "Unlike other parts of the region – Australia, New Zealand, Singapore – it's actually quite a progressive cannabinoid law in Hong Kong."
Mullen adds that he's hoping opening the café will help address the stigma that still surrounds CBD because it's different from cannabis or recreational drug use. He explains that for as long as there is no THC in the cannabinoids, they are free to add it in food and sell it at Found.
Hong Kong law dictates that despite the fact that CBD is a cannabinoid, it isn't classified as a dangerous drug.
Thailand Continues Medical Cannabis Revolution
The recent legalization of medical cannabis in Thailand has paved the way for changing attitudes and stimulating the economy. Now, the use of cannabis already seems to be promising for the future of the country.
In fact, Thailand is the first country in south-east Asia to legalize the herb for medical patients. Qualified patients are issued certificates by the government, and they can freely medicate with pot. This law, which was passed last year, was the first step they took towards legalization.
They have done well in organizing: they have put bodies in place to prevent abuse, and ensure that sick people get access to medication. One good example is the Medicinal Cannabis Research Institute, which was established to make sure that only medical-grade cannabis is easily accessible for the hospitals around the country.
Thailand is already issuing certificates to private businesses as well; without this said certificate, any consumption of cannabis by companies will be deemed illegal. The new law will also allow foreign entities to participate in cannabis businesses, for as long as they don't make up over a third of the business's shares. Foreign travelers can also buy licenses to export or import their cannabis medication.
Having said that, recreational cannabis remains illegal in Thailand. If caught, steep penalties and imprisonment awaits. There are still lots of improvements that need to be made; it's safe to say that Thailand is building the car as they drive it. An absence of regulation means that cannabis distribution to patients is still encountering issues. To add salt to the wound, recreational users are still able to illegally purchase the plant, leading to a shortage of medicinal cannabis in the country.
Last month, the Cabinet approved a proposal sent by the Public Health Ministry allowing farmers, medical patients, and health professionals to grow and even export medicinal cannabis. If passed, the law would also allow the Public Health Ministry to use confiscated cannabis for medicinal purposes.
For now, the draft law is still awaiting a vote from Parliament.
Indonesia Takes One Step Back; Removes Medicinal Plant Designation For Marijuana
Earlier this year, Indonesia made headlines when a decree that declared cannabis as a medicinal plant in the government's eyes attracted public attention. Prior to this, Indonesia was another country in Asia with infamously harsh drug laws, and where capital punishment and the death penalty are not uncommon when it comes to illegal drug dealings.
But last month, Indonesia's Agricultural Ministry changed this degree. In other words, Indonesians had nothing to get excited about: marijuana is still illegal in Indonesia and it does not look like legalization is coming anytime soon.
"The decree will be revised soon, after we coordinate with the National Narcotics Agency [BNN], the Health Ministry and the Indonesian Institute of Sciences [LIPI]," said Tommy Nugraha, the director for the ministry's vegetable and medicinal plant division. "Marijuana's inclusion on the medicinal plant list means that it can only be used for research, as stipulated in Article 67 of Law No. 13/200 on horticulture. Currently, we record no legal marijuana farmers in Indonesia."
So the current status of cannabis still refers to the 2009 Narcotics Law: cannabis is a type-1 drug, and is in the same category as cocaine and opium, prohibited for medicinal and recreational use.
Why did Indonesia reverse the decree?
It all boils down to Agricultural Minister Syahrul Yasin Limpo, who says that he has a plan to get rid of drug abuse. Until the country completely embraces the fact that cannabis does have medicinal properties, the plant still cannot be seen as viable industry for the medical sector. It might be years until Indonesia finally sees the light in that area.
The Lingkar Ganja Nusantara, a group whose name means "Cannabis Circle Archipelago", is a non-profit group that is working to fight back. They are made up of around 55 members and they are working to legalize cannabis in Indonesia, with a mission to fight for the rights of Indonesian citizens to grow and consume cannabis. "We hope that our mission will lead us to reach our vision: to build a local cannabis industry ecosystem that is in line with Pancasila," Dhira Narayana, LGN founder, disclosed to Bethan Rose Jenkins of High Times.
We're rooting for their success for the sake of Indonesia.
CANNABIS IN ASIA IS BIG, READ MORE…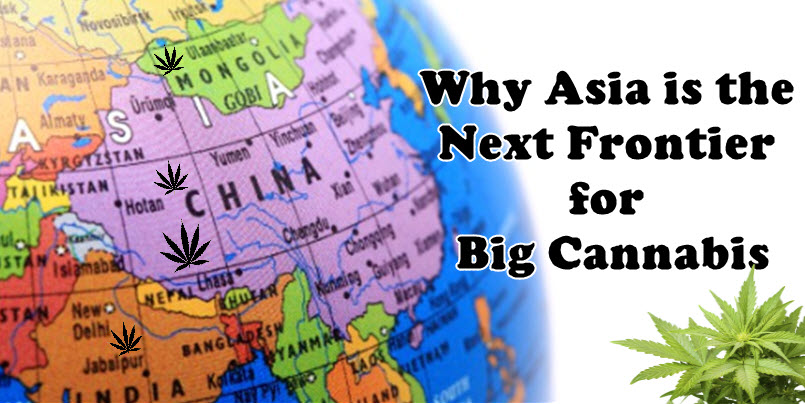 WHY CANNABIS IN ASIA IS THE NEXT BUSINESS FRONTIER!
OR..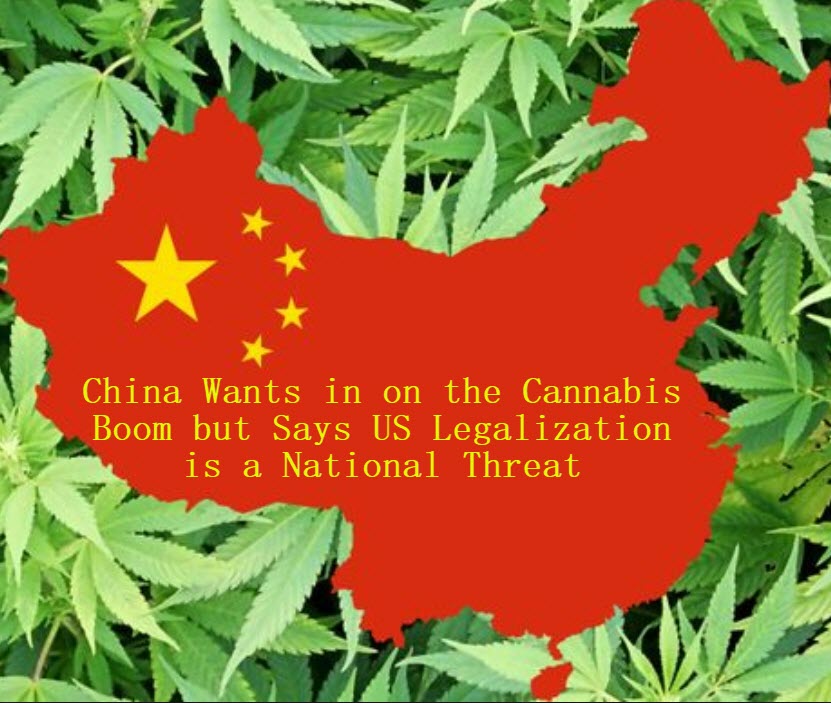 CHINA WANTS HEMP LEGAL IS A THREAT, CLICK HERE!