Can Cannabis Help Stabilize the Economy in a COVID-19 Recession?
August 3, 2020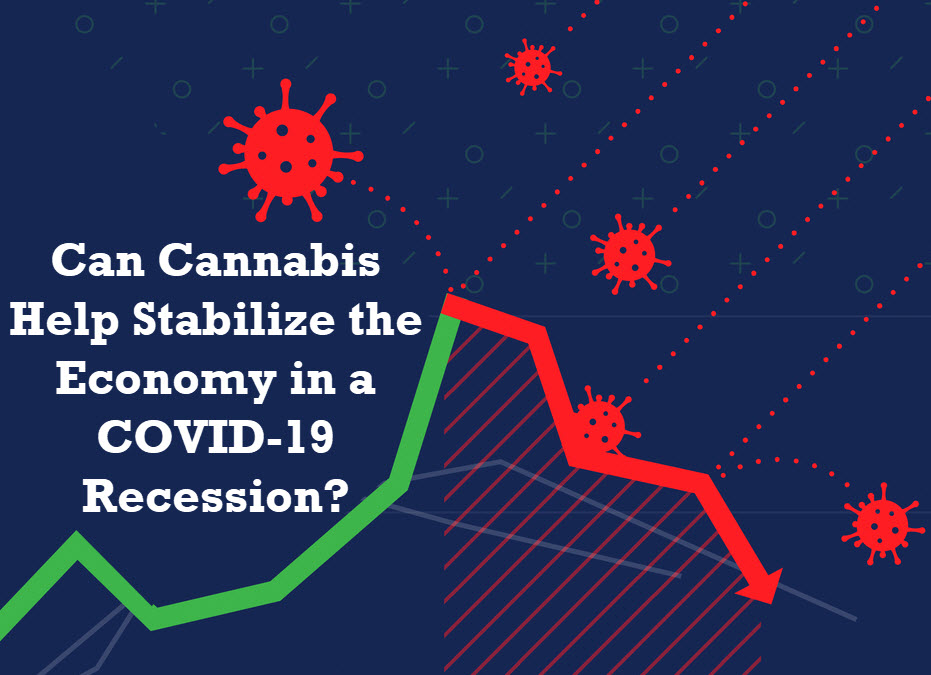 What might sound like the most laid back super hero squad – The Marijuana Justice Coalition – sent off a letter to encourage Congress to pass the MORE act in a response to COVID and Law Enforcement Reform.
"Marijuana reform as a modest first step at chipping away at the war on drugs is more relevant and more pressing than ever before," they wrote in a public letter.
The Coalition hopes that it reaches Congress and encourages them to take action this September according to some sources. Perhaps it's the reason why this very public letter is being sent to Congress to sway support in favor of the MORE act.
The Marijuana Opportunity, Reinvestment, and Expungement (MORE) Act from Judiciary Chairman Jerrold Nadler (D-NY) "remains the most effective and equitable way forward," the letter states.
Unleashing the Cannabis Industry
"Despite" is a word the cannabis industry is very familiar with. Despite all of the prosecution, violence, loss of freedom, loss of lives, and every bureaucratic hurdle you can think of – the cannabis industry has thrived.
It has grown from backyard grows into a multi-billion per year industry and is only projected to grow more. This year – the cannabis job market saw the most growth outperforming every other category including tech-related jobs.
It seems that cannabis is a "Job Creating Machine" and if we could simply remove it from the Controlled Substance Act – we could put the machine into full-throttle.
"Looking towards long-term economic recovery, we must remove barriers to employment for those who have lost jobs, create new businesses and employment opportunities to help replace those that have disappeared and that will not be coming back, and to raise billions of dollars in new tax revenue to off-set the devastating economic losses to state and local governments," they said.
Furthermore, it seems that the sponsors of the bill understand that 'over taxation would defeat the purpose of the initiative', and thus proposed a 5% sales tax at the manufacturer level. Of course, this would be at the federal level; state taxes would still apply.
Nonetheless – it seems that there is some serious clout around this bill as cosponsors have climbed to 76 making this a bi-partisan push. It seems that cannabis is no longer a "blue" topic, but serves the best interest of everyone in the US.
Cannabis for Justice Reform
Activists have been saying it for decades – "the War on Drugs disproportionately affects minority communities" yet it took thousands of wrongful deaths and a nationwide protest to get people to acknowledge that the system is broken.
There are so many issues wrong with law enforcement that a complete overhaul might be necessary. New training protocol, de-escalation tactics, PTSD management, alternating shifts, therapy for officers, community outreach programs, etc.
But for this to happen – we must first end the war on drugs. We cannot request this reform when the mere action of drug consumption is criminal. Cannabis prohibition stems from racist policies and minorities have paid the price.
The War on Drugs is directly responsible for the rise in prison population in the United States. In fact – to being the country with the most amount of prisoners in the world.
"This would help begin the long overdue reversal of mass incarceration in the U.S.—which is more timely than ever in the times of mass mobilizations for police reform and in the midst of the COVID-19 pandemic ravaging jails and prisons," the letter states. "The MORE Act focuses on creating community infrastructure and supports that diminish contact with the criminal justice system."
Responding to COVID
Additionally the Marijuana Justice Coalition spoke about how non-violent cannabis arrests and incarceration could spread the virus.
"We must take every possible action to reduce rates of arrests and incarceration in order to limit the spread of the virus and bring long overdue justice to communities plagued by marijuana over enforcement and racially biased policing," it continues. "The seismic circumstances brought by 2020 have demonstrated the pressing need for a legal marijuana industry grounded in equity, justice, and commonsense."
While all of the concerns provided by the MJC are in fact legitimate – we would have to see what Congress is going to do with it. We are certainly in a strange time and while many of us have made our predictions – including me – we could all be very surprised this September.
Perhaps we all might see the United States legalize cannabis in September of 2020, or it may be another smokescreen.
Nonetheless – one thing the letter shows us is that more politicians are becoming vocal about cannabis reform. We are truly getting closer to the historic day when cannabis prohibition ends in the United States.
Until then we can only hope that this letter falls on the correct ears and perhaps – inspires citizens like you to call up their representatives and bitch and moan until they support The MORE ACT.
LEGALIZED MARIJUANA POST COVID-19? READ MORE..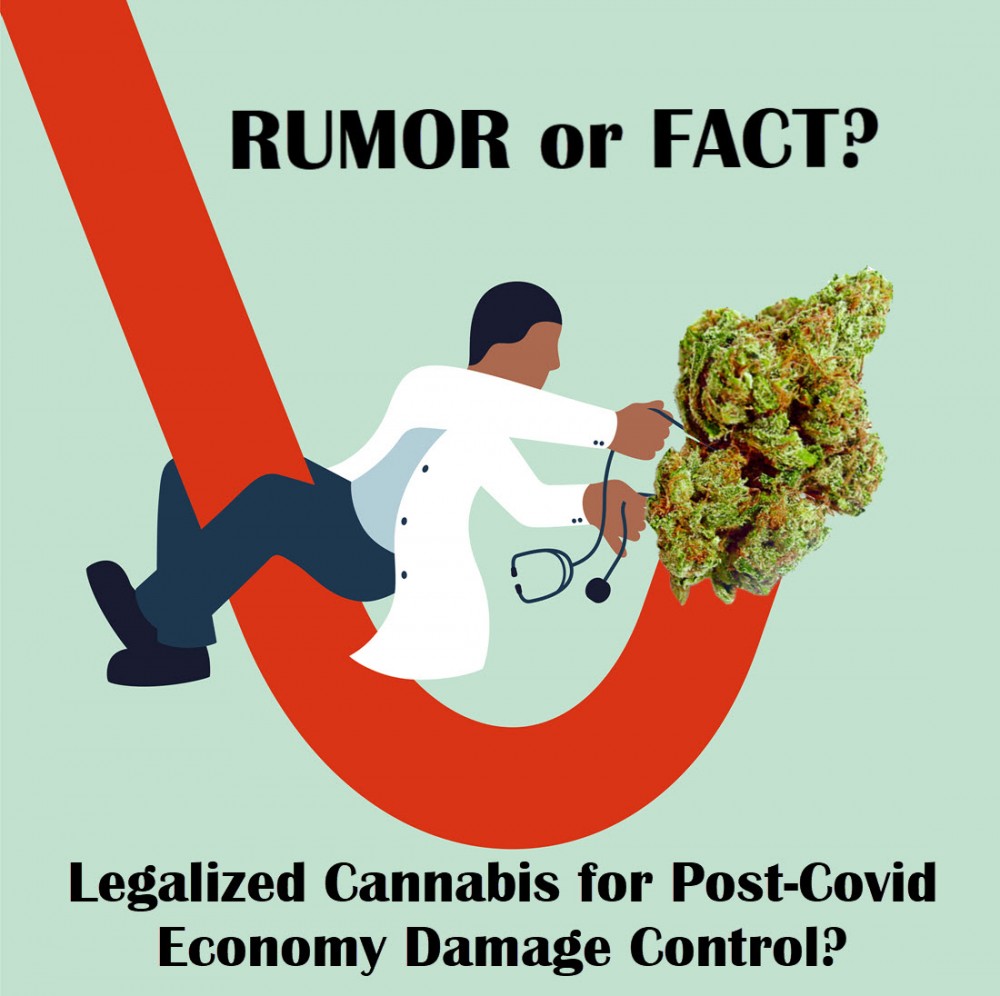 LEGALIZED MARIJUANA POST COVID-19 DAMAGE CONTROL?
OR..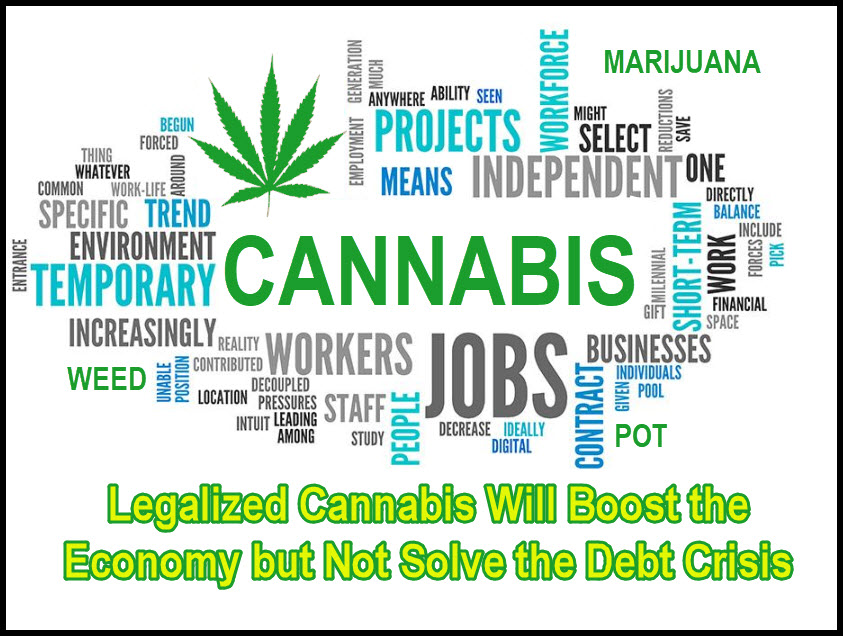 LEGALIZED WEED CAN BOOST THE ECONOMY BUT NOT SOLVE THE DEBT PROBLEM!