Buy a 10 Pack of Exotic Seeds and Get 1 FREE
August 28, 2020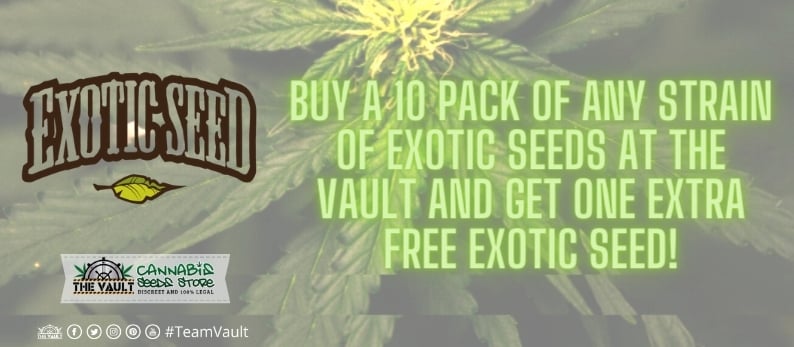 Being based in Scotland, Exotic is not a word we are used to hearing that much, because well, we are not very Exotic. Until now, that is! We are getting our juices flowing with this flamboyant deal from Exotic Seeds and we think you will too! Read on to tantalise those taste buds, buddy.
Buy any 10 Pack of Exotic Seeds and Get 1 Seed Free

Please note these free seeds will NOT show in your cart summary as they are special packs of 10 + 1.

This offer is on top of our other offers as mentioned above, you can check those out on our discount cannabis seeds page.