Ben & Jerry's CBD Ice Cream and Other Fun Future Cannabis Products in the Pipeline
July 28, 2020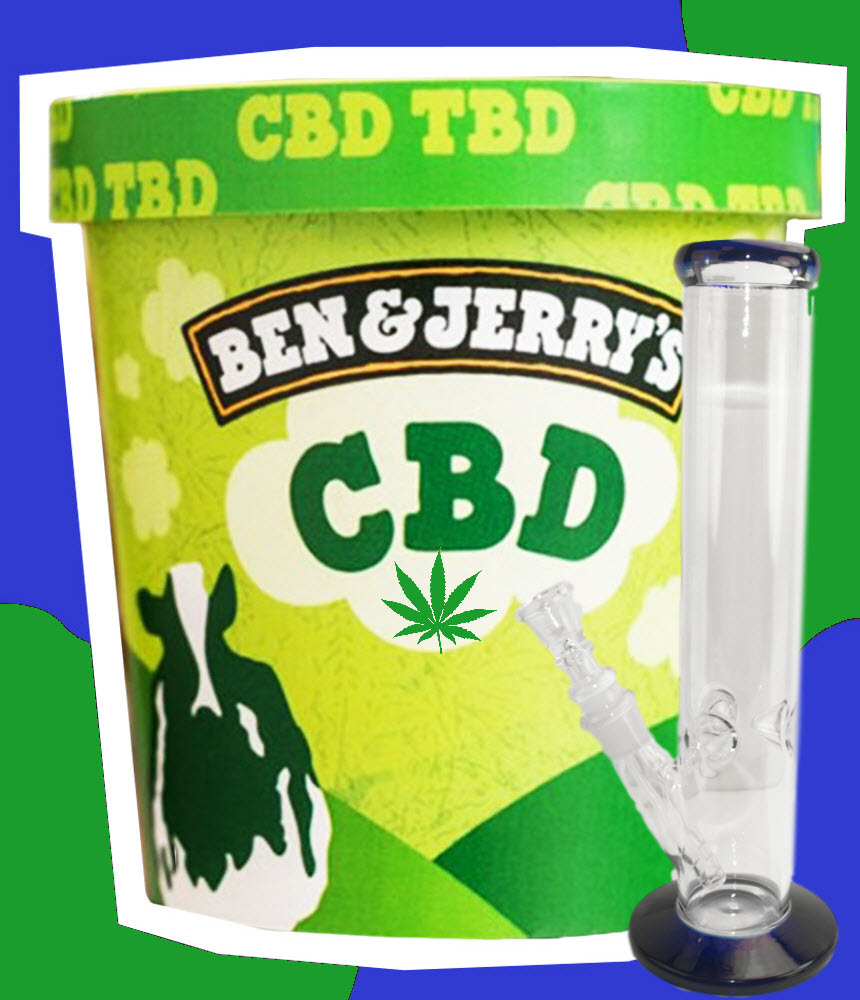 Last year, the wildly popular ice cream company Ben and Jerry's announced their intent to release a line of CBD-infused ice cream options. Ben and Jerry's CEO Matthew McCarthy said, "We're doing this for our fans. We've listened and brought them everything from Non-Dairy indulgences to on-the-go portions with our Pint Slices. We aspire to love our fans more than they love us and we want to give them what they're looking for in a Ben & Jerry's way."
Although the line of ice creams has yet to be released, the announcement got us thinking what other interesting CBD and cannabis-related products are in the pipeline for 2020 and beyond, and what are some of new ones we may not have heard about? Here's our rundown. From the wacky to ones we think will make another few months of quarantine a lot easier to deal with.
LEVO II
Ever thought about upping your edibles game? The LEVO II can help you do just that. It's an herbal oil infuser that takes the guesswork out of the entire process, making infusing butter and oils with the strains and compounds of your liking that much easier.
All you need to do is place your herb of choice inside the mesh, metal pod; prepare them with the machine's dry and activation cycles; fill the reservoir with your fat of choice (olive oil, sunflower oil, coconut oil, and butter are popular choices), then place the pod inside. Set the timer and temperature and let the machine work its magic.
When ready, the LEVO II will dispense your newly-infused oils/butter for use in your favorite recipes. Even better, the machine is equipped with wifi capability, so you can monitor its progress and even set it while you're on the go via the LEVO app. It's dishwasher-safe, making it a breeze to clean. What are you waiting for?
Kalvara Cannabis Cocktail
The quest for an easy, clean and consistent way to enjoy cannabis is over. The Kalvara Cannabis Cocktail is a quick and smoke-free way to get a precise dose of THC in one bottle, delivering a fast-acting hit of THC whenever, wherever you want. Each bottle contains 10 mg of THC in a 2 fl oz serving to make dosing easy. They also come in ECO four packs, with four refills and a reusable vessel, making it eco-friendly too.
When you want to enjoy, simply twist the cap off the bottle and in goes those dose. Drink and refill with water, replacing the cap with another one for the next round, whenever that may be.
Vegan chocolate edible kit
Next up is a great gift option, both for yourself and a loved one, even for those with dietary restrictions. Developed by the Marijuana Group, the chocolate box provides you with a fool-proof way to make tasty treats. It comes with directions, ingredients for eight chocolates, THC extraction supplies, a silicon cannabis leaf mold, and dosing recommendations. All ingredients are vegan, low-sugar, and gluten-free.
While the ingredients can only be used once, the tools included can be used in future edible-making projects.
Viv&Oak's Shimmering Scarlett wine collection
Earlier this year, Viv&Oak released a range of cannabis-infused red wines. Before being infused, the 100 percent Zinfandel grapes were de-alcoholized, producing notes of blackberry, plum, and cherry. The wines also feature different compound combinations, offering more choices for discerning customers. They're available as straight THC, CBD, a combination of both, and bottles consisting of a THCv, THC, and CBD combo.
Each serving contains 16 calories and 3 grams of sugar. According Alana Burstein, founder and president of Viv&Oak, the company wanted to offer their customers something 'truly unique.' "We strive to be on the edge of innovation, and we're thrilled to be able to partner with Doug's Varin to bring THCv into the mix for this release," she said. "We hope to give our fans something new to try and fall in love with."
Veritas Pets
Your pets don't have to get left behind. Recent products worth checking out includes Veritas Pets' recent release of full spectrum hemp oil products, all grown, extracted, and formulated at their farm in Pueblo, Colorado. From canine ear cleaners, hot spot oil, to paw rescue balms, Veritas Pets has your furry best friend's back all the way.
"Our team has spent countless hours on this new product line, and we believe that our Veritas Pets products are superior to many of the CBD pet products you may see on the shelf," CEO and co-founder Alexander Salgado said. "In addition, we now have plans to distribute these products to pet stores across the nation and we expect to announce additions to and expansion of the Veritas Pets product line in the coming months."